Knollwood Energy's Chief Executive Officer Gary Lakritz will be joining a panel discussion at The Growing Solar Credit Market Exchange event in New York City on March 24th, 2016.
More about this event: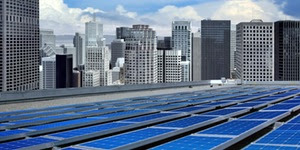 "Solar project developers are the beneficiaries of large blocks of solar tax credits. They actively sell these credits to investors at a discount, creating a substantive secondary market for solar credits. Solar-related assets are projected to reach $200 billion in the U.S. this year. Last year, it was estimated that the number of investors in the solar credit secondary market doubled. These transactions were worth $8 billion in 2015 and are expected to reach $10 billion in 2016. The purpose of this event is to discuss this burgeoning activity and the marketplace for solar credits.
Key Discussion Items of Event:
Analysis of secondary market for solar tax credits
Participants in solar tax credit secondary market
Individual investor activity in secondary market
Filing issues, state and federal programs
Identifying solar projects for investment
For more information about this event, including registration information, click here.
Social Share